Extremely close encounter... of the Whale kind!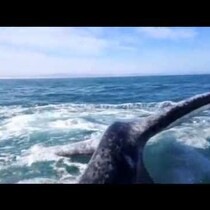 Posted February 26th, 2014 @ 11:21am
If you've never been Whale Watching, I strongly recommend it. Seeing these incredible creatures in their natural habitat is something to behold.
BUT, most often, you're NOT going to get slapped on the head by one! Watch this INCREDIBLE footage!