Car slams into street light on MLK in Des Moines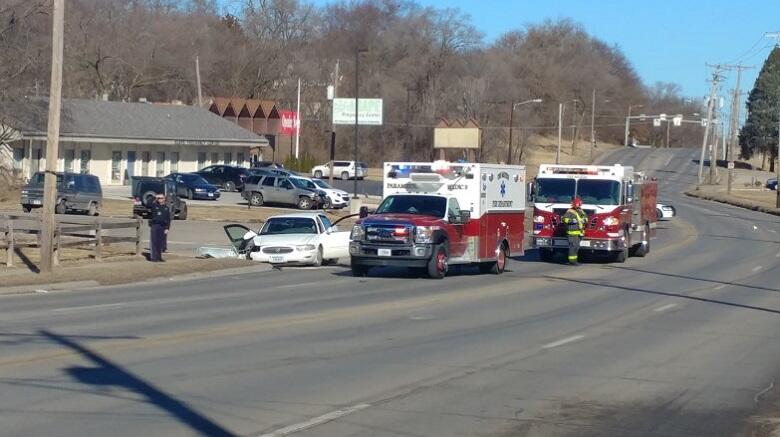 Photo by Connor Quealy WHO Radio News
Witnesses at the scene say rescuers took a man to the hospital by ambulance after he was removed from a severely damaged car at mid-morning Friday. There did not appear to be passengers.
The passenger side of the car slammed into a streetlight, knocking the pole into the road in the 2500 block of Martin Luther King Jr. Parkway, north of Hickman Road.
MidAmerican Energy crews were on scene to remove the light. Police did not indicate how badly injured the man was.