UPDATE:
Destinee Miller has posted bond and has been released from the Polk County Jail. Her children are in teh care of the Iowa Department of Human Services. Officials with the Animal Rescue League of Iowa tell WHO Radio News Miller has also been charged with Animal Neglect and has been cited for having too many animals at her home.
The ARL is caring for six of the dogs, taken from the property. The dogs are in quarantine because two of the animals have parvovirus.
(original story)
DES MOINES, IOWA - A Des Moines mother was arrested this morning after police say they found her children outside her home in the cold, and of them, a two-year-old naked and covered in feces.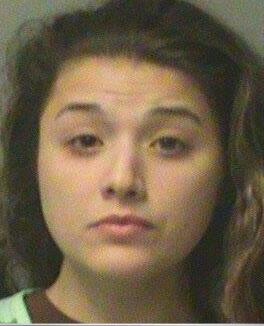 25-year-old Destinee Miller is charged with three counts of child endangerment.
Police say they were called to her home at 106 Fulton Drive on Monday morning on report that three small children were seen playing outside the home, in the cold, alone.
Police say they found the four, two and one-year-old children outside alone, with the two-year old naked and covered in feces.
Inside the home police say they found a large amount of waste from seven dogs.
The court ordered Miller to have no contact with her three children. Photo from Polk County Jail, courtesy WHO-TV Channel 13.