DES MOINES, IOWA - A couple originally from Iowa were killed in the California wildfires last week.
Leroy and Madonna Halbur celebrated their 50th Anniversary barely two months ago, on August 12.
Both were born in Iowa only four-days apart in 1937 and their wedding anniversary was in the middle of their birth-dates. Both were 80 years old.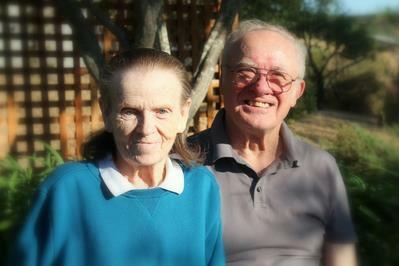 LeRoy Halbur LeRoy Halbur was originally from Roselle, Iowa. He was a retired accountant and co-founder of the St. Vincent DePaul charity in Santa Rosa, California.
Donna Halbur was originally from Iowa City and wrote children's books.
Last week, on Monday October 9, the couple died in the wildfire that destroyed their home in Santa Rosa, California.
Police say became trapped by the fire in their car, while trying to escape.
Two services will be held for the couple: September 28 at St. Joseph's Church, 3300 Easton Avenue, Des Moines, Iowa; and again November 10 at Resurrection Church, 303 Stony Point Road, Santa Rosa, California.