DES MOINES, IOWA – The Blank Park Zoo's most recent additions are sure to be a big hit when they go on display.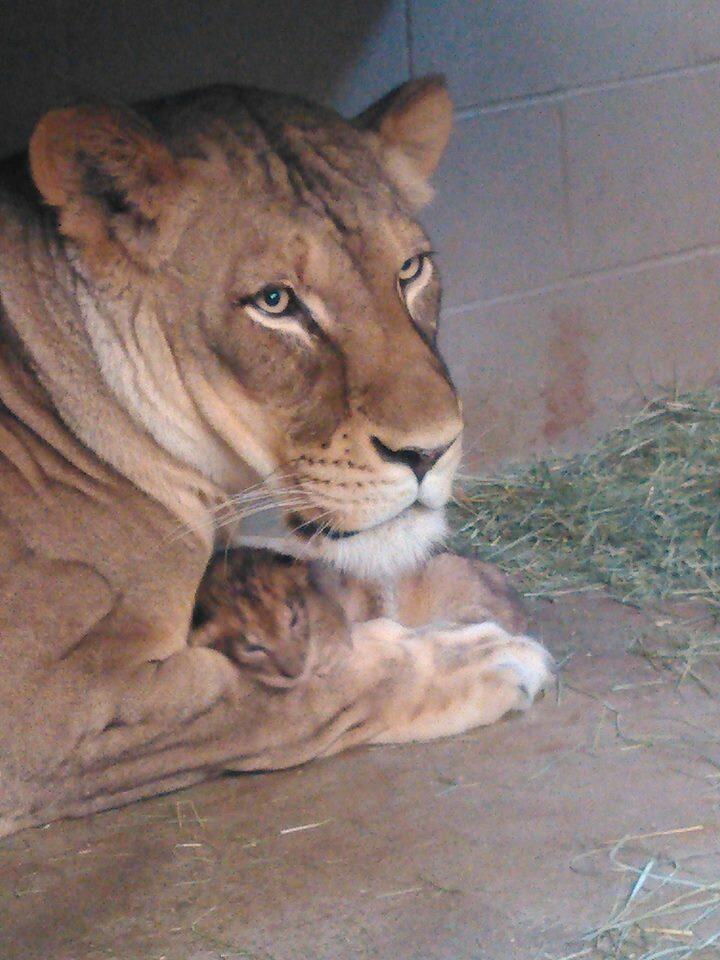 The zoo announced Tuesday that one of its African lionesses, Neema, had given birth to cubs back on November 14. Three of the five cubs from Neema's litter survived, two females and a male. The male is behind on his growth, compared to his sisters, and zoo experts say his condition is considered "guarded". He is receiving supplemental feeding.
"Neema has been a very attentive and protective mother to the cubs," said Dr. June Olds, chief veterinary programs officer. "We suspect the cubs were a bit underweight at their first physical because it was a large litter."
Neema and her cubs will not be on display for several months because the cubs need vaccinations. The zoo will be setting up a way to view the cubs remotely in their first months of life.