The National Weather Service Office in Omaha, Nebraska is sharing this photo of hail that fell today east of the western Iowa city of Henderson, in Mills County, shortly after 4 p.m.
Strong storms popped up Friday afternoon in southwest Iowa, prompting several thunderstorm warnings. Storms packed 50-to-60 mph winds and dropped hail, ranging in size from nickels and quarters, to the size of golf-balls and ping pong balls.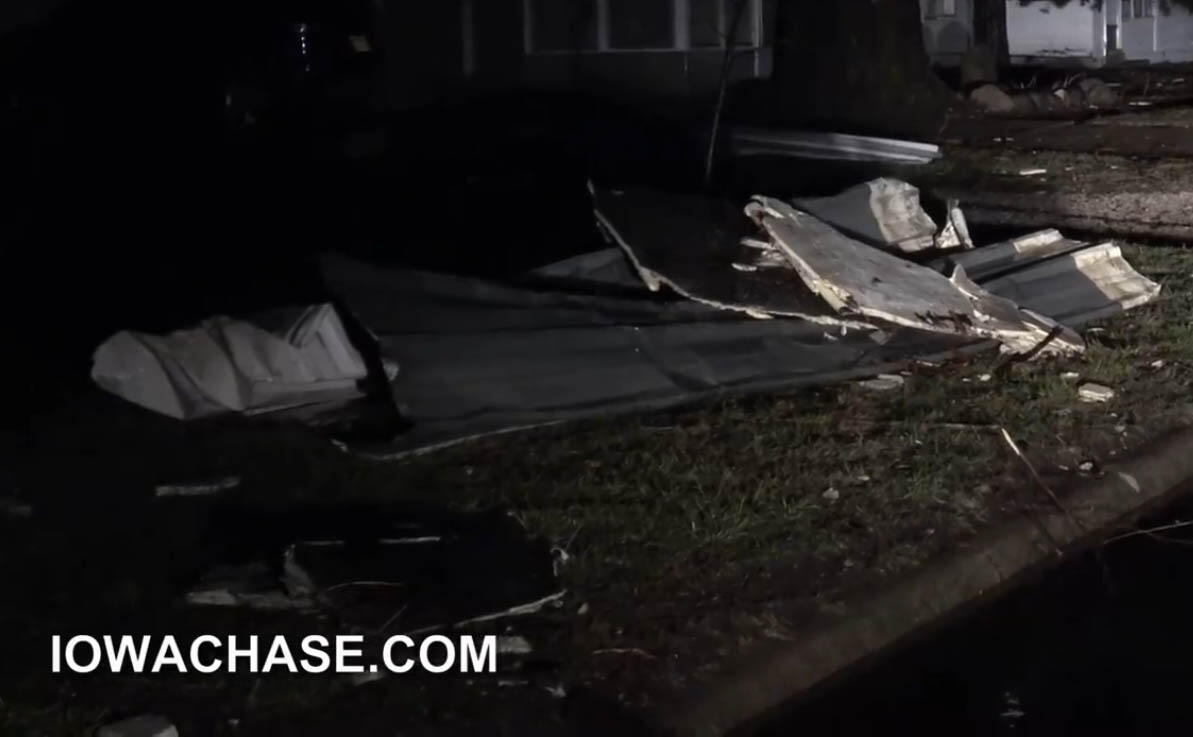 Wind or possible tornado damage at Jefferson. By Iowa Storm Chasing Network. Video below.