Flood warnings across state of Iowa, Des Moines, MAP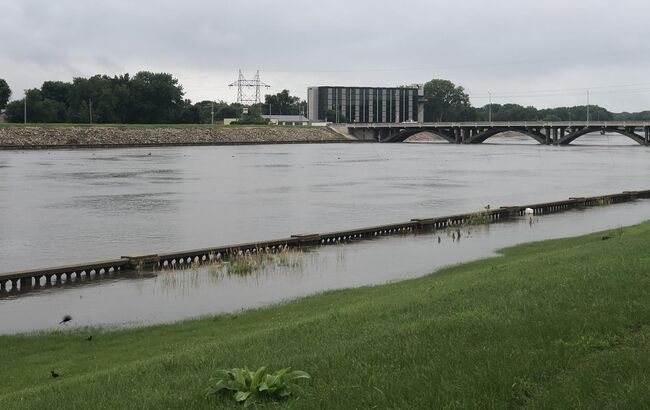 DES MOINES, Iowa - Flood Warnings and Watches are posted across Iowa, including the Des Moines area.
CLICK HERE for most current Iowa river flood MAP
Des Moines area
In Des Moines the Raccoon River has already closed parts of George Flagg Parkway and SW 30th.
"On Fleur Drive the Raccoon River rose pretty rapidly Wednesday in response to the rainfall." National Weather Service Hydrologist Jeff Zogg tells WHO Radio News. "We're expecting a crest of around 13.7 feet sometime Friday morning." He said. That's about two feet above flood stage.
The Des Moines River is also flooding.
"At SE 6th, again we saw pretty rapid rise Wednesday, and the river is pretty much at crest right now and will hold steady at around 25.1 feet through Sunday." Zogg said. That is about a foot over flood stage.
Statewide flooding areas
The City of Des Moines is not alone. The Des Moines River at Perry is in minor flood stage and expected to crest about 2.5 feet over flood stage Saturday into Sunday.
The Des Moines River near Stratford and Fort Dodge is also expected to crest is minor flood stage, likely on Monday.
There are flood watches and warnings across the state, including in the Davenport region, Cedar Falls, Waterloo, and especially in northwest Iowa where there is a very large area under flood warning. Several rivers in the far northwest corner of Iowa are expected to exceed major flood stage.
CLICK HERE for most current Iowa river flood MAP
Iowa State Park at Saylorville Lake partial closure
Campground 2 is expected to be closed because of high water levels on Saylorville Lake. Other campgrounds in higher elevations will remain open.