DM Police look for man who killed Thurmon Cole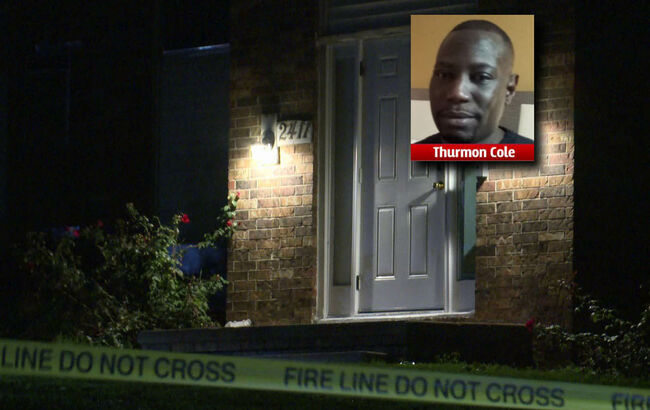 UPDATE: Des Moines police say the victim in the shooting has died.
Des Moines Police Sgt. Paul Parizek says a fight took place at an apartment at 2411 Welbeck Road around 2:25 am where they believe a man shot 42 year old Thurmon Cole. A woman was also hospitalized with injuries.
Police are asking for help in locating the suspect. Detectives say they believe the suspect is a black male, described to have a very dark complexion, and speaking with an African accent. Additionally, detectives believe that this person will have noticeable fresh injuries to the facial and head area.
DES MOINES, Iowa — A 911 call that reported a man having difficulty breathing turned into a crime scene when medics discovered he'd been shot. In the back.
It's the city's 10th homicide this year.
First responders were called to 2411 Welbeck Rd. at around 2:25 a.m. Thursday. On arrival, they found the man suffering from a gunshot wound.
He was taken to Mercy Hospital, where he later died. The man is identified as 42-year-old Thurman Cole of Des Moines.
Des Moines Police Sergeant Paul Parizek tells WHO Channel 13 there may have been some sort of existing relationship between the victim and the suspect and they don't believe the shooting was a random act.
Police dispatch audio says the victim told medics, "They came in shooting, then left."
Investigators will be working on the crime scene for several hours as it is a large scene and extends outside of the apartment and into the apartment building.
Welbeck Road will be blocked off while police work the scene.
So far there have been no arrests in the case.