FAA investigating Iowa plane crash with four dead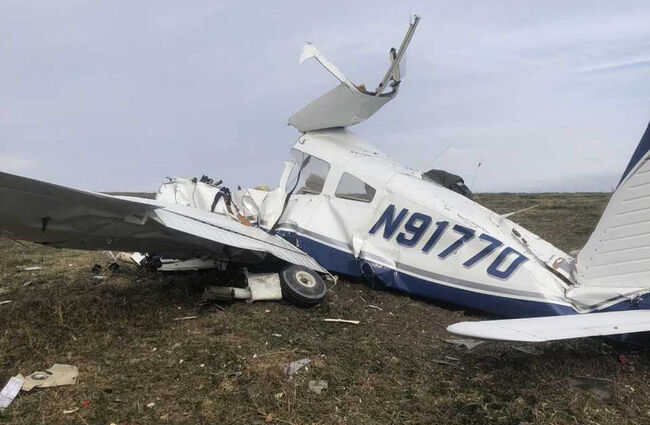 GUTHRIE COUNTY, Iowa - FAA investigators will be at the site of a plane crash today in western Iowa after four people were killed.
The three adults and teen girl were on their way hunting in a small plane that crashed Friday after the pilot had a heart attack and the plane went down in a pasture in the vicinity of Guthrie Center.
The Guthrie County Sheriff's Department says the co-pilot radioed for help and tried to land the plane, but it was dark and the area was unfamiliar.
Search crews looked for the wreckage throughout the night Friday. A hunter reported finding it Saturday morning.
The Guthrie County Sheriff's Department says the pilot was 49-year-old Edward Anderson, of Le Mars.
The passengers are identified as 36-year-old Patrick Kellen, of Le Mars; 28-year-old Tyler Douvia, of Merrill; and 15-year-old Samantha Clark, of Le Mars.
Sheriff Marty Arganbright tells WHO TV 13 the group took off from Le Mars and was traveling to Osceola. Family members tells deputies the group was planning a weekend hunting trip.
Autopsies are scheduled. The Federal Aviation Administration is expected to visit the crash site Sunday to begin its investigation.