76 Iowa law enforcement students to hospitals with CO poisoning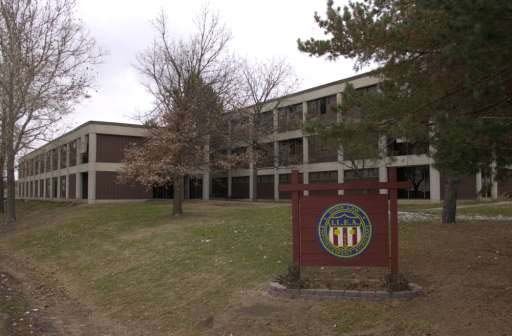 JOHNSTON, Iowa - Seventy-six students were taken to Des Moines area hospitals with carbon monoxide poisoning Thursday morning.
The cadets at the Iowa Law Enforcement Academy at Camp Dodge complained of headaches, dizziness, and nausea. Some had high levels of CO.
Judy Bradshaw, Director of the academy says an overnight security guard noticed a strong odor of gas* at the dormitory just before 6:00 a.m. She called 911 and began evacuating the building.
There were 81 students in the dormitory at the time.
The first crew from the Johnston-Grimes Metro Fire Department found high levels of carbon monoxide in the building, with the strongest in the basement.
A majority of the students, who had been evacuated to an Iowa National Guard building, began exhibiting symptoms of carbon monoxide poisoning. Firefighters tested the students and found elevated levels of carbon monoxide in their blood.
There were several Eastern Iowa students taken to the hospital. Iowa City and Cedar Rapids each have one police recruit hospitalized, and the Linn County Sheriff's Department has five deputies at the academy and say two are hospitalized.
Several ambulances were called to the scene and Polk County Emergency Management was notified and helped coordinate hospital beds and transportation.
The source of the carbon monoxide leak is still being investigated. Director Bradshaw said there was not a carbon monoxide alarm system in the dormitory.
* Although carbon monoxide gas itself has no odor, the human nose can detect other combustion smells, which is likely what the security guard noticed.