Second report predicts good chance of warmer Iowa winter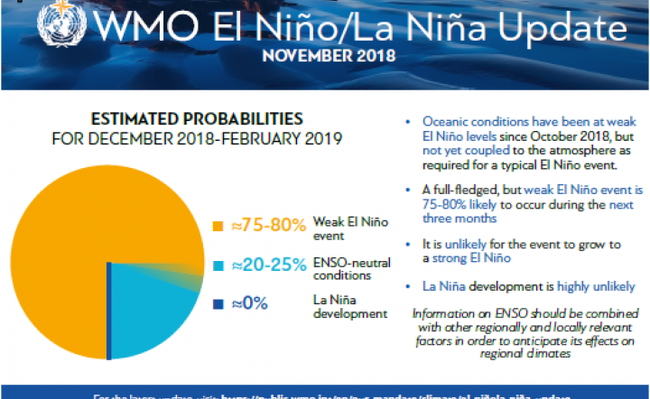 DES MOINES, Iowa - There is now a second report that predicts a good chance we'll have a warmer than average winter in Iowa.
The World Meteorological Organization report gives a 75-80 percent chance of a full-fledged but weak El Niño over the next three months.
That weather system happens down in the tropical pacific ocean region, but when it does, it sends warmer air up into the Midwest, including Iowa.
A month ago the National Weather Service made a similar prediction for a weak El Niño and a warmer winter.
"They are anticipating at least a weak El Niño this winter." National Weather Service Meteorologist Allan Curtis tells WHO Radio News.
"If we do have El Niñowe're typically on the warm side of normal, and on the less snowy side." Curtis said.
The NOAA Winter Weather Forecast for December, January, and February came out in October.
Curtis says with a weak a weak El Niño, there's not enough information to make a prediction about how snowfall amounts might be affected in Iowa.
CLICK HERE TO READ MORE ABOUT The World Meteorological Organization report.