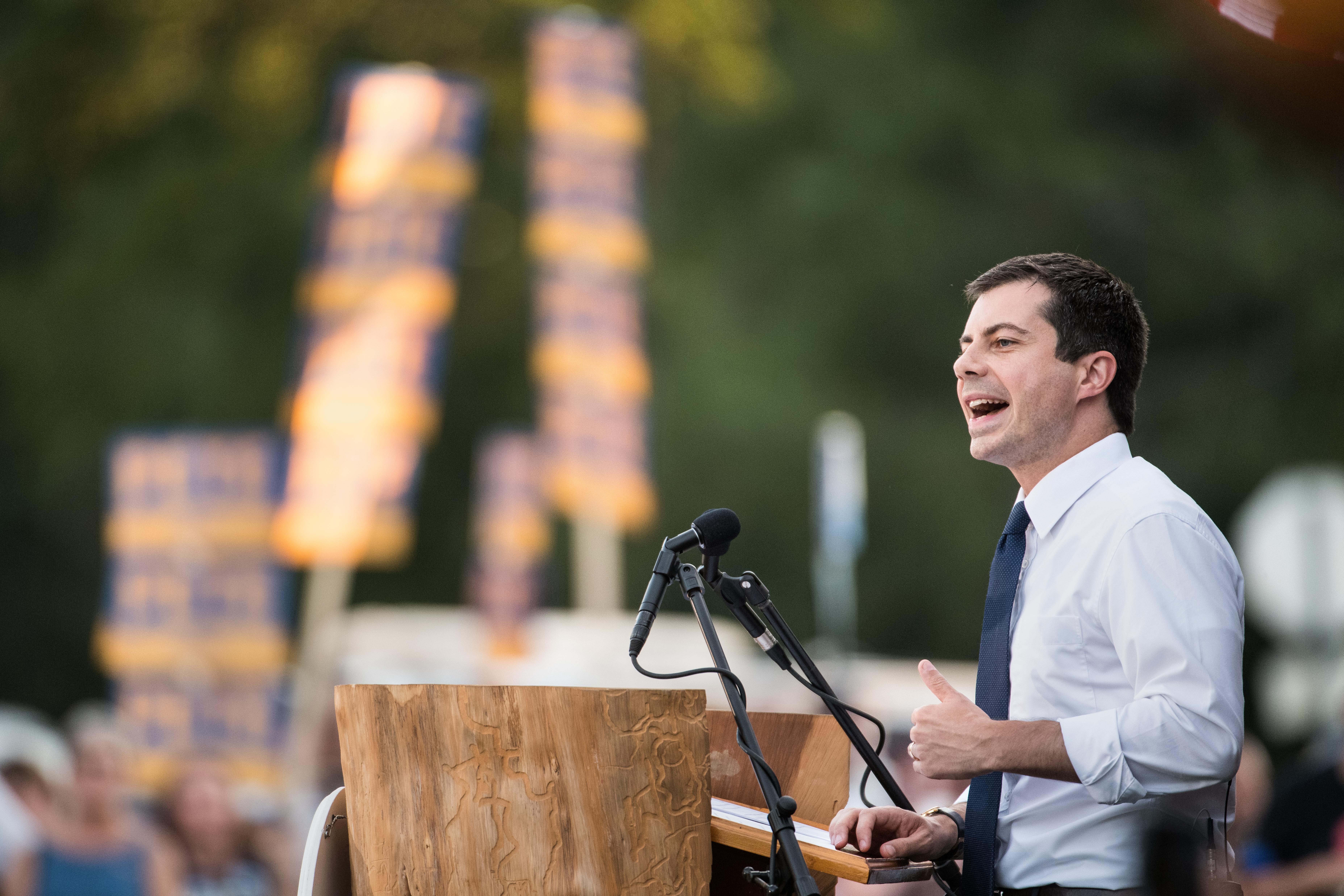 DES MOINES, Iowa - Pete Buttigieg is on top in the latest Des Moines Register/CNN/Mediacom Iowa Poll released Saturday evening.
Buttigieg has risen 16 percent since September among likely Democratic caucus-goers.
He now has 25 percent support in the poll, followed by Elizabeth Warren at 16 percent. Joe Biden and Bernie Sanders are tied for third at 15 percent.
Buttigieg also topped a Monmouth University Iowa poll released last Wednesday. He garnered 22 percent support in that survey.
The South Bend, Indiana mayor came in second in a Quinnipiac University poll issued last week and was third in recent polls from the University of Iowa and Sienna College/New York Times.
In the last five polls Buttigieg, Warren, Sanders and Biden have held the top four positions, and have been the only candidates to score in double-digits.
The big difference in the new Des Moines Register/CNN/Mediacom poll is that Buttigieg has a nine-point lead, while the previous four surveys have shown the four front-runners bunched closely enough to mostly be within the margin of error.
Any Klobuchar leads the rest of the pack in the new poll with six percent support. Five candidates are tied at three percent - Cory Booker, Kamala Harris, Tulsa Gabbard, Tom Steyer and Andrew Yang. Former New York Mayor Michael Bloomberg, who only recently said he would run for the Democratic nomination scored 2 percent support, while Michael Bennett garnered one percent. All other candidates registered 0 percent. Two percent of respondents to the new survey said they're not sure who to vote for.
The Des Moines Register/CNN/Mediacom poll of 500 likely Democratic caucus-goers was conducted Nov. 8-13 and has a margin of error of plus or minus 4.4 percentage points.
While Buttigieg appears to have strong momentum in Iowa, he's mostly placed third or fourth in national polls, where Biden and Warren have generated the most backing.