Large Migration Surge Crosses Rio Grande Into Del Rio, Texas
The latest in Biden's Border Crisis is that still thousands of illegal immigrants are gathered under a Texas bridge in Del Rio and they've been there for days and days. Up until an entirely false story about a whip was produced, very few people seemed interested at all.
Now the Biden Administration has been doing some "show" deportations back to Port-au-Prince while others have apparently been released into the US with a notice to appear in 60 days.
Are they coming to Iowa? To Illinois? Trust me, I'm asking.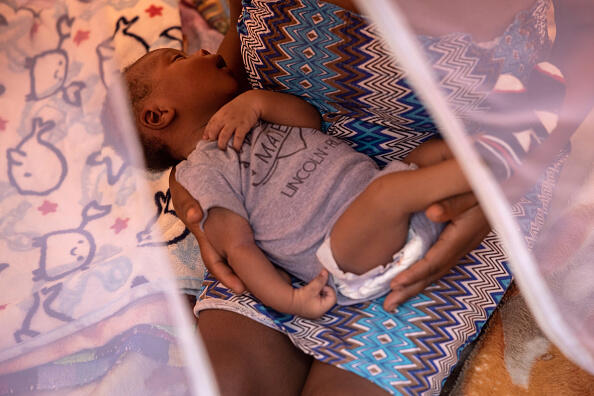 Ten babies (not the one above) have apparently been born in this group and because of a court ruling years ago, those babies are American citizens. There is no law to back that up by the way.
Around 500 have apparently been sent back to Haiti, but the largest number I've seen was 15,000 and they were still coming.
"I am angry at the [Haitian] government," Yranese Melidor, a deported illegal, told Reuters. "We were told …that the Haitian government had signed to send us back to Haiti. They are all bad people, these authorities."
These departures are not going easy. "On Tuesday, Sept. 21, some adult migrants caused two separate disruptions on the tarmac after deplaning in Port-au-Prince, Haiti," a DHS spokesperson told Fox News. "Haitian crowd control officers responded to both incidents and resolved the situations. ICE fully respects the rights of all people to peacefully express their opinions, while continuing to perform its immigration enforcement mission consistent with our priorities, federal law and agency policy."
What should happen to these illegals?
Take part in today's Poll...
Our polls are not scientific and are for entertainment