Inflation is back and we are all really starting to feel it despite the White House saying the price rises are only temporary. One driver for sure is Biden's supply chain problem. You don't have to be a PHd economist to understand the simple laws of supply and demand and what lack of supply does to prices.
Yesterday Biden announced some things he thinks will solve this latest problem, but he's wrong.
"What the president's doing isn't going to really hurt. But at the end of the day, it doesn't solve the problem," said Steven Ricchiuto, U.S. chief economist at Mizuho Securities.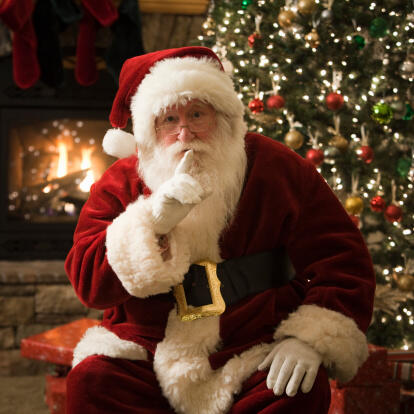 As Reuters said in their headline lead this morning "U.S. supply chain too snarled for Biden Christmas fix, experts say".
Biden promised some things yesterday such as moving the Port of LA to a 24/7 operation, but that isn't really the problem. In fact, the port is employing more people this year than ever before.
According to Jim Hoffa, Teamsters General President, a lack of drivers is the real problem. "One of the major problems with the current state of logistics is the shortage of port truck drivers. They are not paid a living wage."
And with so many drivers across the country leaving the industry, this Biden-created problem won't be going away anytime soon.
So will Biden steal Christmas?
Take part in today's Poll...
Our polls are not scientific and are for entertainment