Today is the 80th anniversary of the cowardly attack on Pearl Harbor by Imperial Japan. In the words of FDR, it is a day that will live in infamy.
Believe it or not, today is also National Cotton Candy Day, and while I personally don't like the stuff, it has nothing to do with the day it is celebrated. Although, I find it odd that any industry would pick December 7th as their day. Surely this should forever be Pearl Harbor Day and only Pearl Harbor Day?
I am fortunate to have been to Hawaii a number of times. In fact a few years ago, we ran a show trip out there. I personally am not a big fan of the island of Oahu, but when we run listener trips, I always insist that we must visit the USS Arizona Memorial at Pearl Harbor.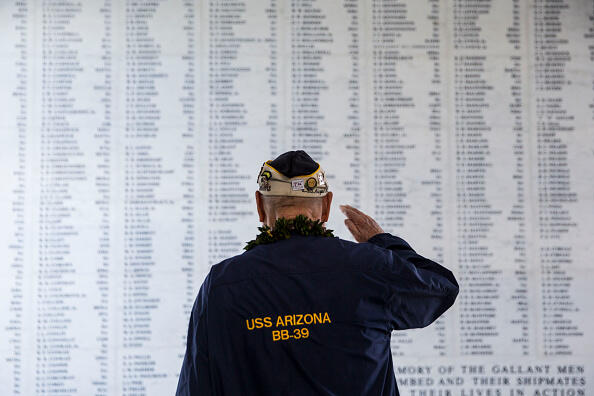 I think it is vitally important that as many Americans as possible pay their respects to our dead - those who lay in eternal rest on that battleship - and all those who lost their lives on that terrible day.
The Pearl Harbor Veteran community is getting smaller every year and it won't be too long before they are all gone. I think many of our younger people are not truly aware of what took place that day. To a lot of Americans, it is a day that they remember through vague details from a history class in high school.
Do you think Pearl Harbor Day is as important as it once was?
Take part in today's Poll...
Our polls are not scientific and are for entertainment