The Biden Administration through Secretaries of Homeland Security and Transportation have offered to help Canada dismantle the Freedom Truckers convoy that is blocking the Ambassador Bridge between the countries.
The Truckers demands remain the same - No vax passports; no vax mandates; no mask mandates.
A White House Official said yesterday they spoke to Canadian cabinet ministers "urging them to use federal powers to resolve the situation at our joint border and offering the full support of our Homeland Security and Transportation departments."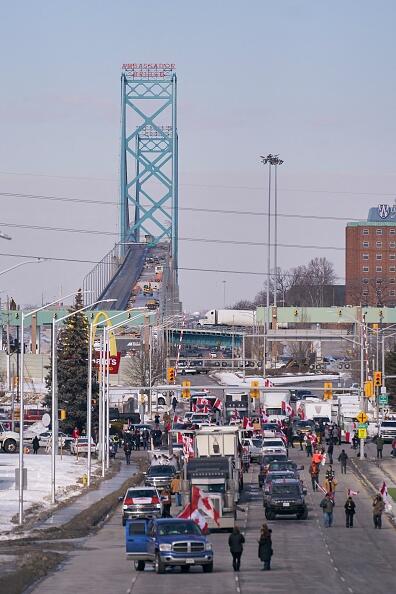 In Windsor, Ontario on the Canadian side of the bridge, Mayor Drew Dickens spoke to CNN: "If the protestors don't leave, there will have to be a path forward. If that means physically removing them, that means physically removing them and we're prepared to do that."
Yesterday, protestors spread to a third border crossing between Manitoba and North Dakota.
Here in the US, Homeland Security has said a copycat protest could leave California for Washington DC in the coming days and some are concerned the Super Bowl could be a target on Sunday.
All this brings us to the important question... Do you support the Freedom Truckers?
Take part in today's Poll...
Our polls are not scientific and are for entertainment