Russian troops are massing at the border between Belarus and Poland.
Satellite images show Russia assembling troops, armor and artillery along that border and Secretary of State, Anthony Blinken says it is indeed possible that Putin will not stop at the border of Ukraine.
'Russia has assembled troops, armor, artillery, and more than 50 heavy equipment transporters at a training area in Brest, the Polish border. Russia has also added more equipment at a nearby railyard in Belarus,' said reporter Jack Detsch, a Pentagon and national security correspondent at Foreign Policy magazine.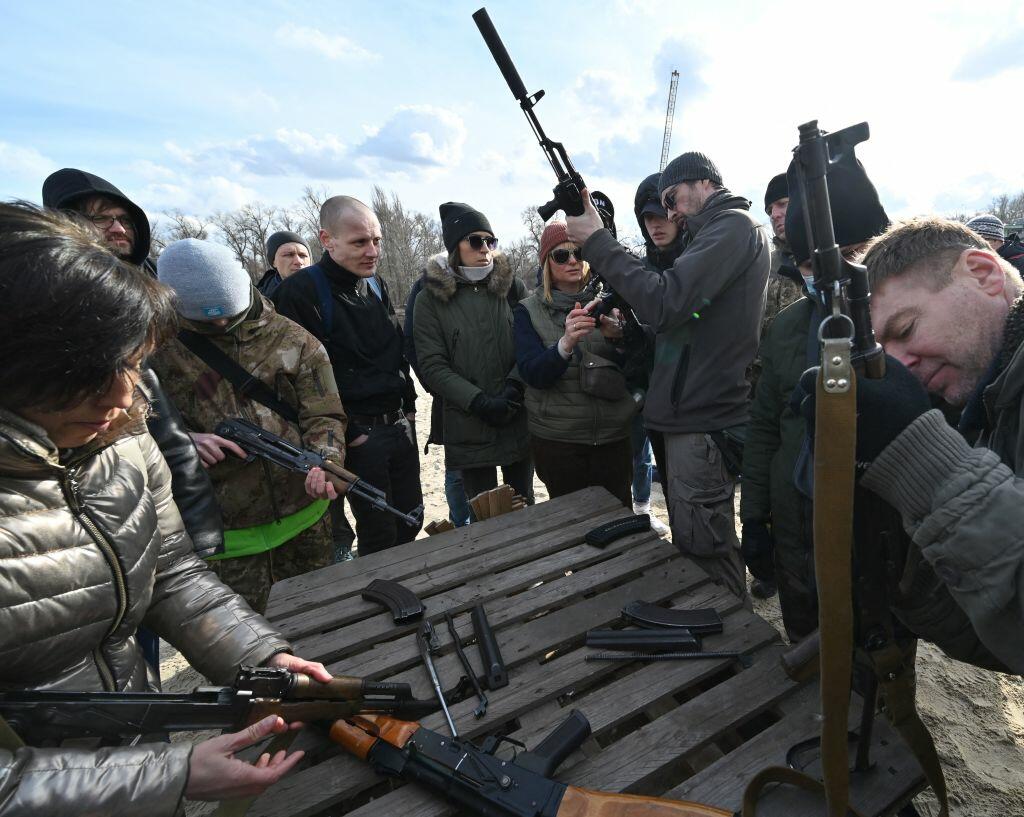 Residents attend an open training organized for civilians by war veterans and volunteers who teach the basic weapons handling and first aid on one of Kiyv's city beaches. (Photo by Genya SAVILOV /AFP)
'Is it a possibility that Putin goes beyond Ukraine? Sure, it's a possibility,' Blinken told ABC host David Muir on World News Tonight. Of course that would mean invading a NATO country.
'There is something very powerful standing in the way of that, and it's something we call Article Five,' said Blinken.
What do you think? Will the Ukraine-Russia war will spread to a NATO country?
Take part in today's Poll...
Our polls are not scientific and are for entertainment