What lived and what died in the Iowa Statehouse - the complete list!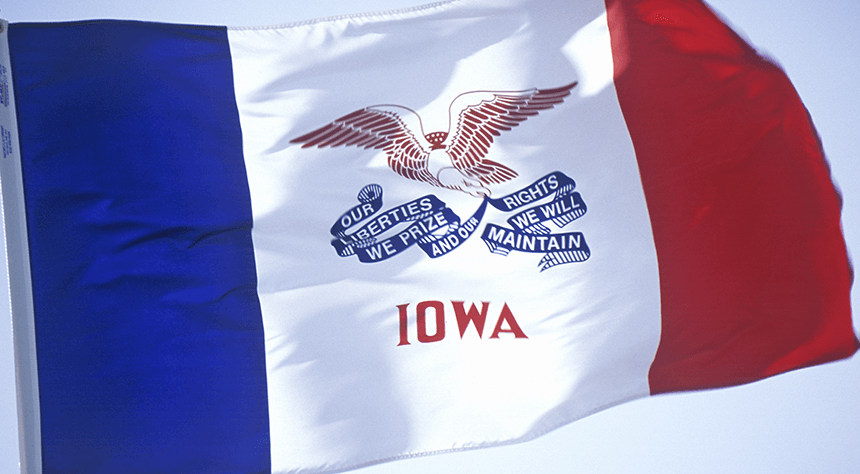 Want to know what survived the first funnel? here is your complete list.
STILL ALIVE
Expand water quality efforts (SF512) Signed by governor
Ban automated traffic cameras/enforcement devices (SF2148/HF2118)
Make it illegal for doctor to perform an abortion once a fetal heartbeat is detected (SF2281/HF2163)
Create "heightened scrutiny" in religious freedom cases (SF2154/HF2209)
Enact Future Ready Iowa initiative (HSB602/SSB3087)
Enact comprehensive mental health plan (SF2252)
Combat racial profiling by law officers with training, data collection (SF2280)
Legalize sports betting in Iowa (HSB592)
Set local sanctions for failure to enforce immigration laws (SF481)
Bar protesters from intentionally blocking major highways (HF226)
Protect critical infrastructure from sabotage (SF2235/HSB603)
Require stores that sell specialty eggs to also sell conventional eggs (HSB623)
Authorize state board to make changes to the medical cannabis program (SSB3016)
Require Iowa Supreme Court supermajority to rule law unconstitutional (SF2153/HF2106)
Require Iowa students to pass a civics exam to get a high school diploma (SSB3119)
Extend 1-cent sales tax for school infrastructure until 2049 (HSB647)
Write victims' rights into the Iowa Constitution (SSB3040/HJR2003)
Require school districts to have security plans (SF2253)
Reduce penalty for first-time marijuana possession (SF2180)
Allow limited use of pickups as school buses (SSB3186)
Expand daily time schoolchildren can spend on a bus (SF2137)
Allow firearm possession when transporting someone to/from school (SF2086)
Direct state to request bids to sell or lease the Iowa Communications Network (SF2219)
Expand penalties/create two news crimes for mistreating animals (SF2181)
Increase fine to $2,500 for illegally possessing, etc., an eagle (HF2173)
End "pornography reading rooms" at state prisons (HF2269/SF2136)
Create Class B offense for kidnapping person under age 18 (HF2270/SF2230)
Limit liability for bars/restaurants under "dram shop" OWI cases (SF2169)
Amend constitution to solidify lieutenant governor in line of succession (SJR2006)
Bar false/misleading use of caller ID (spoofing) (SF2243)
Give counties supervisory control on non-court courthouse areas (HF2310)
Eliminate ban on ATMs/cash dispensing device at state-licensed casino gaming floor (HF2344)
NO LONGER ALIVE
Reinstate a limited death penalty (SSB3134)
Make state employees financially liable for workplace sexual harassment damages (SF2107)
Create educational savings grants for parents to enroll children in private schools (HSB651)
Enact "constitutional carry" change to firearm permit system (SF2106)
Raise legal age to buy tobacco products to 21 (SF2097)
Establish termination/transition from Medicaid managed care system (SF2058/HF2244)
Prohibit sales and use of consumer fireworks (HF2186)
Establish a moratorium of construction of large-scale livestock facilities (SF2008/HF2135/2083)
Eliminate the Iowa Department of Education/transfer duties to other agencies (SF2017)
Eliminate the Iowa Department of Public Health/transfer duties (HF2017)
Allow employee to choose doctor for workers' compensation claim (SF2185)
Give schools option to teach Bible and other religions (HF2031)
Repeal/revamp collective bargaining law for public employees (HF2201/SF2186)
Legalize harvesting catfish by bow and arrow (HF 414)
End tenure systems at public universities/community colleges (SF41)
Amend constitution to impose term limits for state-level offices (SJR2005)
Remove 2017 voter identification requirements (HF2222)
Reduce Supreme Court justices' salaries to $25,000 annually (same as lawmaker) HF2036
Require all presidential candidates to release income tax returns (HF2034)
Make size/distance changes to confinement livestock regulations (SF2036)
Publish names of "johns" paying for prostitution (HSB656)
Establish public option health insurance coverage (HF2002/SF2035)
Prohibit manufacture/possession/shipment of bump stock multi-burst trigger activator (HF2144/2075)
Require minors to wear helmets while riding motorbikes/ATVs (SF2111/HF2092)
Expand absentee balloting to 45 days before an election (HF2221)
Allow county officials to regulate siting of large-scale livestock facilities (SF2006/HF2086)
Recognize crinoid as state fossil (SJR2001)

Simon Conway
Want to know more about Simon Conway? Get their official bio, social pages & articles on WHO Radio!
Read more