Is Allied bombing of Syria a win or loss for President? Today's Poll...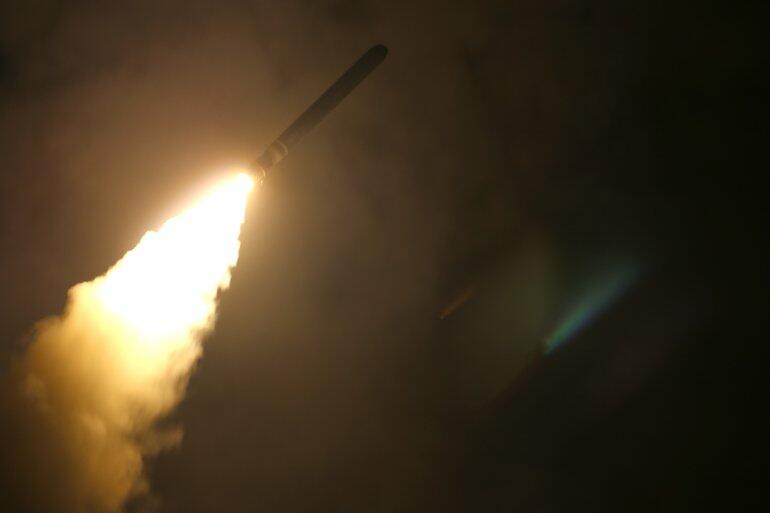 U.S. FIFTH FLEET AREA OF OPERATIONS - APRIL 13: In this handout released by the U.S. Navy, the guided-missile cruiser USS Monterey (CG 61) fires a Tomahawk land attack missile at Syria as part of an allied strike April 13, 2018. Monterey is deployed to the U.S. 5th Fleet area of operations in support of maritime security operations to reassure allies and partners and preserve the freedom of navigation and the free flow of commerce in the region. President Donald Trump has ordered a joint force strike on Syria with Britain and France over the recent suspected chemical attack by Syrian President Bashar al-Assad.(Photo by Matthew Daniels/U.S. Navy via Getty Images)
The United States, Great Britain and France hit Syria is response to chemical weapons attack by that regime on its own people.
The US has made it clear it will respond to all such attacks going forward.
So does this go down as a win or a loss for the President?
Take part in today's Poll...

Simon Conway
Want to know more about Simon Conway? Get their official bio, social pages & articles on WHO Radio!
Read more