Bernie wants to guarantee every American a $15 an hour Government job!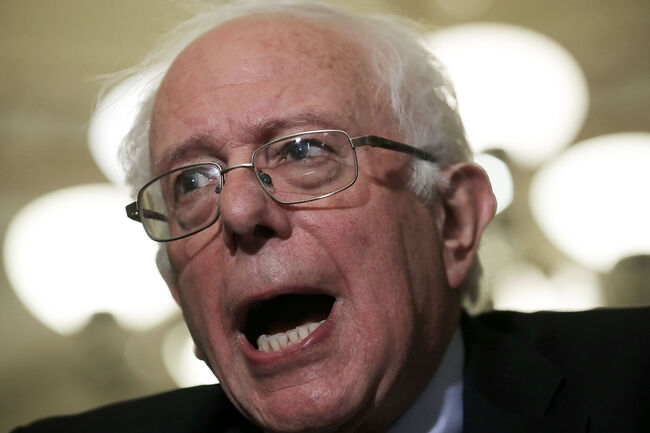 Getty Images
Socialist Bernie Sanders wants to GUARANTEE every American a $15 an hour Government job - and its an idea that is gaining a lot of significant support amongst liberals.
Sen. Kirsten Gillibrand, D-N.Y. has tweeted out support and on Friday, Sen. Cory Booker, D-N.J. announced the Federal Jobs Guarantee Development Act. This act would pick 15 places across the country and guarantee jobs to all who wanted them. According to Vox, which first reported on Booker's plan, those jobs would pay the higher of $15 per hour or the prevailing wage and offer paid family leave and health benefits.
Of course Bernie has not told us how he intends to pay for all of this, but that is something socialists tend not to worry about.
According to the Washington Post, which first reported the plan, "Sanders's jobs guarantee would fund hundreds of projects throughout the United States aimed at addressing priorities such as infrastructure, care giving, the environment, education and other goals. Under the job guarantee, every American would be entitled to a job under one of these projects or receive job training to be able to do so, according to an early draft of the proposal.

Simon Conway
Want to know more about Simon Conway? Get their official bio, social pages & articles on WHO Radio!
Read more