Chelsea Clinton thanks abortion for the good economy! - DETAILS and VIDEO!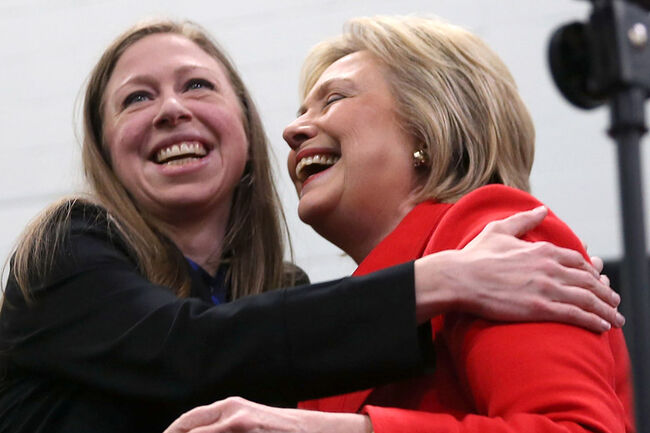 This picture in Des Moines in January 2016 is probably right after she told her mom that abortion is good for the economy! - Getty Images North America
Chelsea Clinton thanked abortion for adding $3.5 Trillion to the economy at a "Rise Up for Roe" event last weekend, because, she said, women who aborted their babies were more likely to work.
"Whether you fundamentally care about reproductive rights and access right, because these are not the same thing, if you care about social justice or economic justice, agency – you have to care about this.
"It is not a disconnected fact – to address this t-shirt of 1973 – that American women entering the labor force from 1973 to 2009 added three and a half trillion dollars to our economy. Right?
"The net, new entrance of women – that is not disconnected from the fact that Roe became the law of the land in January of 1973."
Of course she ignored everything else that happened in that time such as birth control pills, a change in culture that started in the 1960s and advances in technology that made it easier for both partners in a marriage to work.
The event was to continue to oppose President Trump's SCOTUS nominee, Brett Kavanaugh.

Simon Conway
Want to know more about Simon Conway? Get their official bio, social pages & articles on WHO Radio!
Read more