Bill de Blasio wants to be President & is coming to Iowa tomorrow...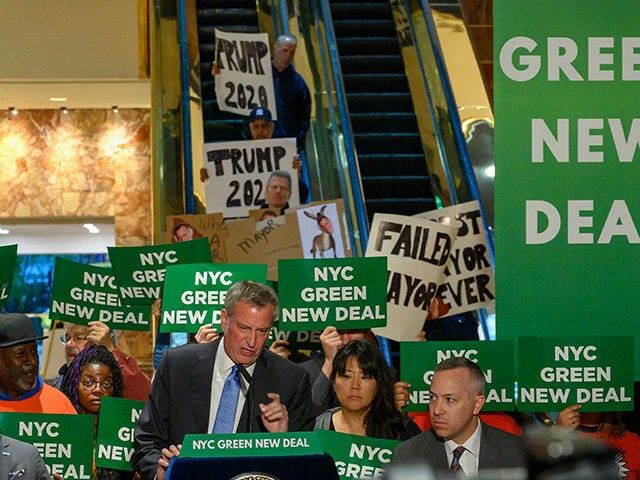 DON EMMERT/AFP/Getty Images
It was clearly on the cards after his terrible news event at Trump Tower in New York earlier this week which was disrupted by pro-Trump protestors, but he made it official today. New York Mayor Bill di Blasio is running for President and is coming to Iowa tomorrow.
I think he becomes the 843rd person trying to get the Democratic Party's nomination - ok, maybe 23rd.. or 24th. It's hard to keep up.
"Doesn't matter if you live in a city or a rural area, a big state, small state. Doesn't matter what your ethnicity is. People in every part of this country felt stuck or even like they're going backwards," he said in his online video announcement. He called the President a bully and said he knows how to take him on.
"Don't back down in the face of a bully, confront him. Donald Trump must be stopped, I've beaten him before and I will do it again."
Anyway... how well does his brash personality play in Iowa? Does he have a shot at the Democratic party's nomination?
Take part in today's Poll...
Our polls are not scientific and are for entertainment

Simon Conway
Want to know more about Simon Conway? Get their official bio, social pages & articles on WHO Radio!
Read more