UPDATE Iowa Senate Majority Leader Dix resigns VIDEO
UPDATE: The lobbyist who was seen in the video is being named by several people in the Capitol including Democratic Sen. Rob Hogg, as Lindsey McCue. She is a registered lobbyist and is listed by the Iowa League of Cities as their Government Affairs Manager. She also is a former legislative clerk-for Sen. Hogg.
In a statement, Robert Palmer, Director of Governmental Affairs and Legislative Counsel for the Iowa League of Cities says: "We are taking what we believe are appropriate actions, but because this is a personnel matter we cannot comment further."
DES MOINES, Iowa - Iowa Republican Senator and Majority Leader Bill Dix has resigned after release of a cell phone video on YouTube that appears to show him kissing a state lobbyist.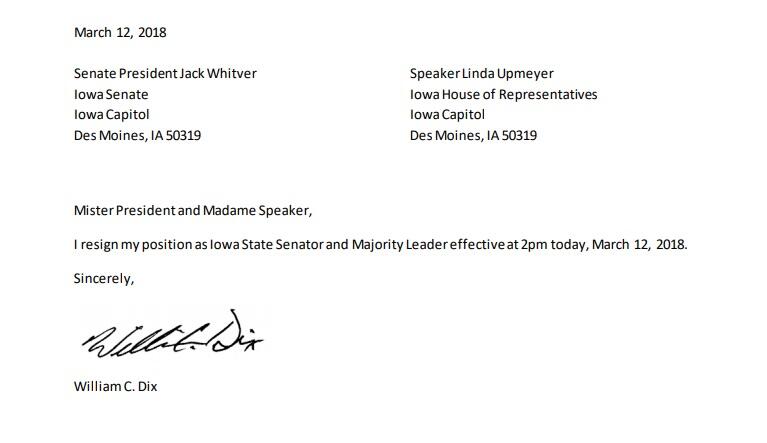 The resignation is effective at 2 pm March 12.
The Shell Rock Republican's resignation letter was sent to Iowa Senate President Jack Whitver and Speaker of the Iowa House, Linda Upmeyer.
Whitver released a statement, saying: "I believe he made the right decision for himself and for his district, but most importantly, I believe he made the decision in the best interest of his family."
An election to fill the position of Iowa Senate Majority Leader will be held this Wednesday, March 14.
IowaStartingLIne.com posted pictures they report were taken by the same people who took the video.