Bitter cold Friday Nebraska-Iowa-Illinois before warm up WIND CHILL MAPS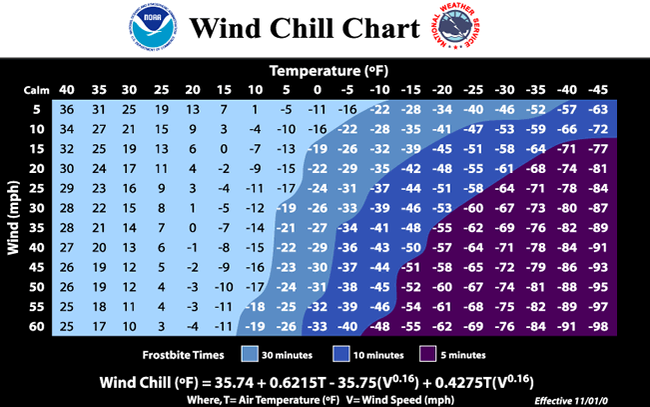 DES MOINES, Iowa - We have one more morning of bitterly cold temperatures across Iowa Friday morning. Time outdoors should be limited, with precautions taken to limit exposure to the elements. Conditions will improve late morning into the afternoon as southerly winds begin to bring warmer air back to Iowa. MAP from National Weather Service Des Moines,Iowa below.
OMAHA, Nebraska - Subzero wind chills, -5 to -10 degrees will greet you for the morning commute. Strong south winds will develop today with gusts of 40-45 mph expected from late morning through the afternoon over portions of northeast NE. High-profile vehicles on east-west roads will be vulnerable to cross winds. More information from National Weather Service Omaha, Nebraska below.
DAVENPORT, Iowa - Very cold wind chills ranging from -20°F to -30°F zero are expected early this morning. Frostbite could occur on exposed skin in 30 minutes or less! Above freezing temperatures are expected this weekend, with breezy south winds and increasing clouds. A storm system will move through the Midwest late Saturday night and may bring light rain or snow to the area. Another system will track over the Midwest Sunday night, bringing increasing precipitation chances. Map from National Weather Service Quad Cities, Davenport, Iowa below.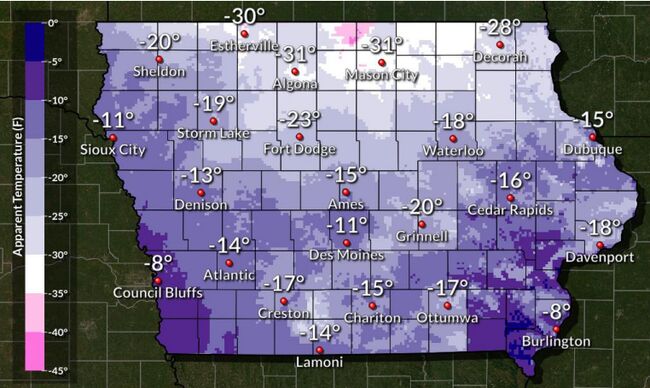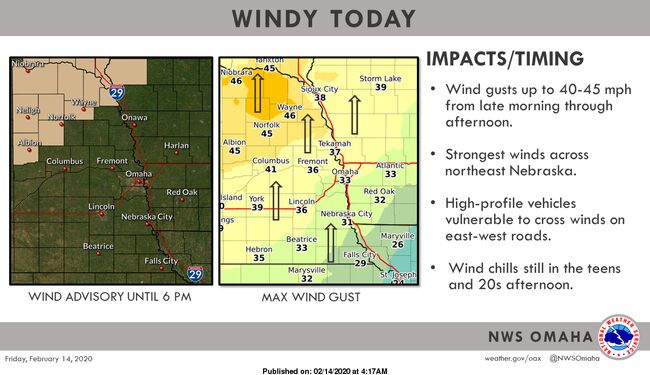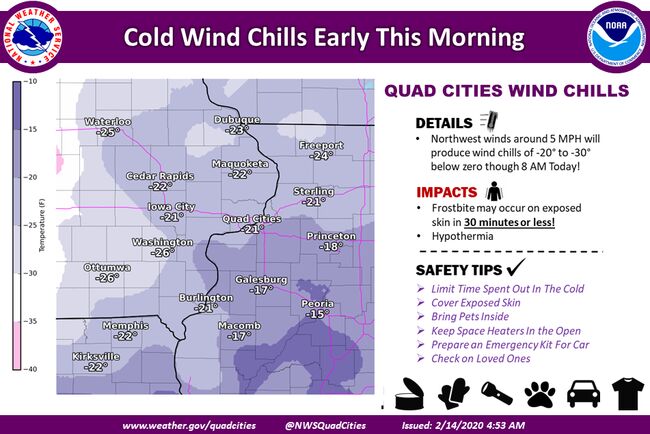 WHO Radio News
Iowa's largest radio news team covers the top local, state, and national stories with experience and dedication. Hear news at the top and bottom of the hour. Breaking news and severe weather, at once on AM 1040 WHO. Contact WHO Radio Newsroom:...
Read more