Iowa truck stop shooting suspect's name released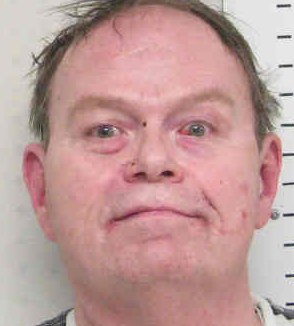 UPDATE: The Iowa Division of Criminal Investigation has released the name of a man, arrested in a shooting near an Interstate 80 truck stop in eastern Iowa yesterday (Thursday).
Authorities say 60-year-old Charles Johnston has been charged with Attempted Murder and Assault on a Peace Officer with a Dangerous Weapon. He was taken to the Cedar County, Iowa Jail.
Neither the suspect nor law enforcement officers were injured in the incident, that took place around 2 p.m. Thursday.
(original story)
Bullets were flying at an eastern Iowa rest area and, later, at a truck stop a few miles away.
The Iowa State Patrol was called to the rest area near the Moscow exit on Interstate 80 around 2pm Thursday with reports of shots fired. When they arrived, the reported shooter took off.
The Patrol says their suspect drove westbound on I-80 to the next exit, near Atalissa, and he began shooting at them at the Pilot Flying J Truck Stop. The man exchanged gunfire with troopers, but eventually gave himself up.
Noone was injured, but a Moline man says there were inches that separated a gunshot from his wife. She was in the passenger seat of their vehicle when they heard a "pop" that sounded like a tire blew. They checked and found a bullet hole on the passenger side door that was inches away from his wife. They couldn't find the bullet and she wasn't injured.
The Iowa State Patrol says the matter was resolved fairly quickly, largely because they had a number of officers in the area due to the icy roads.
The shooter's name and charges against him are being withheld at this time.