I want to drive this truck!!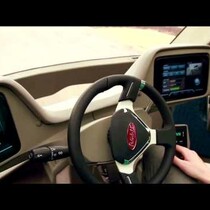 Posted March 6th, 2014 @ 4:29pm
It's amazing what you can find on line when you're feeling under the weather.... now we discover that sometimes "green" can be very cool! The cab looks amazing!! Can't wait to see this Walmart concept truck on our roads. I so want to drive it!