Eastern Iowa teen honors dead friends by lobbying against distracted driving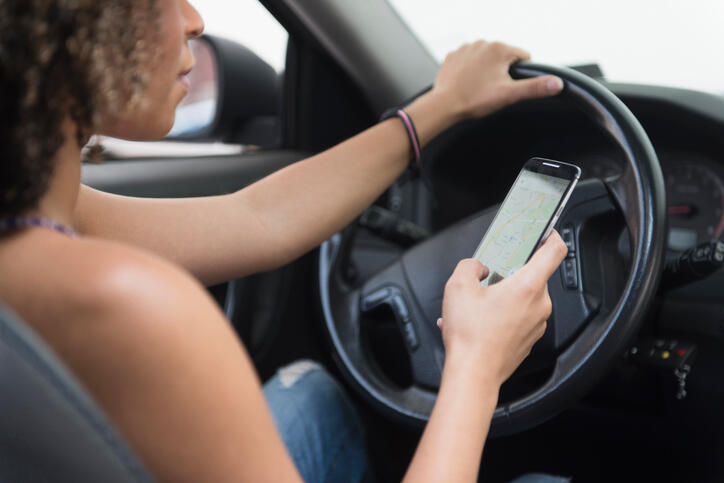 A group of eastern Iowa High School students wants lawmakers to make it illegal for them---or anyone else, for that matter!---to text or use any hand-held device while driving.
"We are here because our friends, Selena and Bella, were killed in a tragic accident while their mother and two sisters were rushed to the University of Iowa Children's Hospital with life-threatening injuries that were caused by reckless driving, more specifically, texting and driving."
Holly Baird spoke for a group of Linn-Mar High School students at an event hosted by the "Stay Alive: Don't Phone & Drive" coalition on Wednesday morning at the Iowa statehouse.
"We are determined to make a lasting impact on society about how horrible and how distracting texting, snap-chatting or e-mailing is while driving. And, this is our ultimate goal."
Baird fought back tears as she spoke.
"We fully support this Senate Bill 1079 stating that a person shall not use any electronic communication device while driving any vehicle unless the motor vehicle is at a complete stop off the traveled portion of the roadway."
Baird says kids her age and many adults struggle with distracted driving.
Latest numbers show "texting and driving is now the leading cause of death among U.S. teenagers, surpassing even drinking and driving".
The Governor also spoke at the event. Terry Branstad repeated his support for the "hands-free bill".
The Governor's also proposing a companion bill that would classify the act of vehicular homicide while using a phone as "reckless driving". He says that would give prosecutors a better tool to file charges in cases of distracted driving.
Click here to see a copy of the bill.
Click here to see video of Wednesday morning's news conference.