IOWA CITY, IOWA - Two new lawsuits have been filed against the University of Iowa over the way victims of sexual assault and harassment are treated.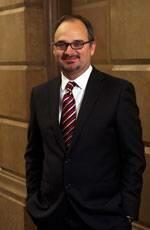 "They effectively kind of whitewashed it and found ways around his behavior. Even though there was evidence that suggested it happened, and witnesses, they found a way around it because they didn't want to deal with it." Attorney Tom Newkirk tells WHO Radio News.
He says one of the cases is over the University's handling of a sexual assault complaint by a female student, the other involves a male university staff member and a young woman who was visiting the campus for a protest.
"Making lewd gestures toward her by putting his hand in his pocket and moving things around, shall we say." Newkirk says. "So, we're challenging the University's response to these kinds of claims."
Newkirk says it's about more than money.
"Of course as lawyers, we're limited by the fact that we can pursue two angles. We can pursue a financial angle to recover money, which is what our society was, this is the way it works."
"But, our firm also pursues remedial action, which is non-monetary, to make corrections to the system."
UI settled a $6.5 million dollar gender discrimination lawsuit earlier this year, in another case handled by Tom Newkirk's law firm, Newkirk Zwagerman.
"The same gender biases, the same implicit biases that cause us to react improperly to a female who is accusing a male of sexual assault are the same gender biases that resulted in the termination of Tracy Griesbaum or Jane Meyer." Newkirk said.
"Gender bias is not unique to sexual assaults, not unique to termination. Gender bias is gender bias."
WHO Radio News has attempted to speak with an appropriate representative from the University of Iowa about the lawsuits.