Free summer meals for kids in Des Moines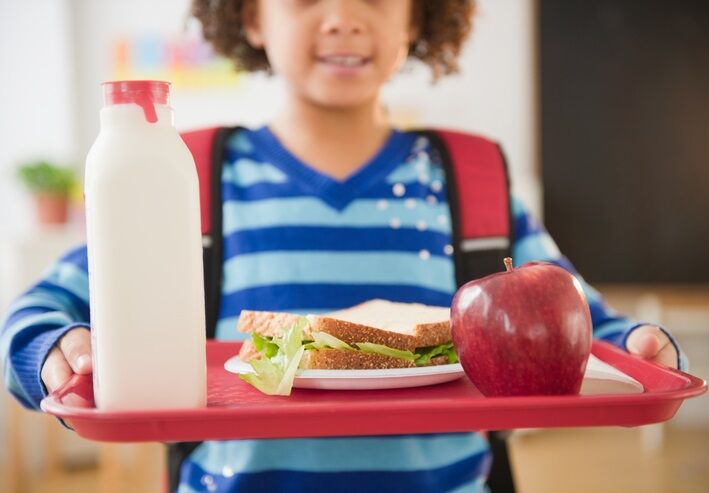 DES MOINES, Iowa - Local children can get free lunch this summer, starting today.
For more than 3 decades, the Des Moines Public School system has provided free meals for kids during the summer break.
28 sites are serving free meals to children 18 years and younger, daily from 11:30 a.m. to 12:30 p.m. No identification is needed, any child can receive a free meal.
The entire list is below, but is mostly Des Moines area schools, with a couple of community facilities in the list.
"This program is unique, because it income doesn't matter." Amanda Miller, Director of Food Nutrition Management for Des Moines Public Schools tells WHO TV Channel 13.
"Anyone that is 18 years old and younger can come and get a meal. It doesn't matter where you live in the city. It doesn't even matter if you're from Des Moines. Even children who are just here visiting grandma can come and get a meal." Miller said.
The free lunch program is funded by the U.S. Department of Agriculture and Des Moines Schools.
Locations:
Callanan Middle School, 3010 Center St.
Capitol View Elementary, 320 E. 16th St.
Cattell Elementary, 3101 E. 12th St.
Carver Elementary School, 705 E. University
Crivaro Park, S.E. 14th and Railroad
Findley Elementary School, 3025 Oxford
Garton Elementary School, 3300 E. 29th

St.
Hiatt Middle School, 1214 E. 15th St.
Hillis Elementary School, 2401 56th St.
King Elementary, 1849 Forest Ave.
Meredith Middle School, 4827 Madison Ave.
Monroe Elementary School, 2250 30th
Moore Elementary School, 3716 50th St.
Morris Elementary School, 1401 Geil
Moulton Elementary School 1541 8th

St.
Oakridge Neighborhood Center, 926 Oakridge Dr.
Oak Park Elementary, 3928 6th Ave.
Pioneer- Columbus Park, S.E. 5th and Hartford
Rails Academy, 1000 Porter
River Woods Elementary, 2929 SE 22nd St.
Samuelson Elementary School, 3929 Bel Aire
South Suburban YMCA, 401 E. Army Post Rd.
South Union Elementary, 4201 South Union St.
Stowe Elementary School, 1411 E. 33rd

St.
Union Park, East 9th and Jefferson Ave.
Weeks Middle School, 901 SE Park Ave.
Windsor Elementary School, 5912 University Ave.
Miller said children will receive a variety of items like vegetables, yogurt, sandwiches, fruit cups, string cheese and more.
The sites will serve lunch Monday through Friday from 11:30 a.m. to 12:30 p.m. The free summer meal program runs from June 4- 29th and July 9-27th.