5-6" rain, flooding in parts of Iowa, more coming VIDEO PHOTOS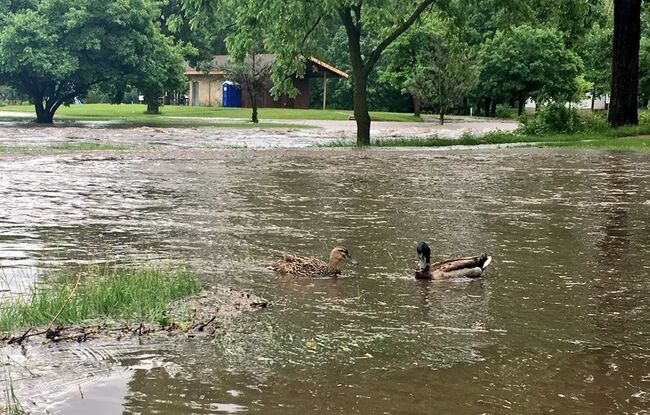 DES MOINES, Iowa - Storms with heavy rain left flooding in parts of the Mason City area. Two apartment complexes had to be evacuated, and a number of roads are flooded.
Mason City got 5.60 inches of rain from late Thursday night into Friday morning. There could be more of the same type of storms into the weekend, including the Des Moines area.
"Either late tonight or tomorrow into tomorrow night and Sunday morning." Says National Weather Service Meteorologist Roger Vachalek.
"We are still in the same (weather) pattern. We get these large-scale thunderstorm complexes developing in the late evening or overnight hours and then they roll over the region during the night." He said." We're going to continue to watch this closely over the next two days.
Rivers are approaching flood stage
The river affected up in Mason City is the Winnebago river. "It is nearing flood stage right now." Said Vachalek. "We have a flood warning out."
"Some of the heavy rain that fell is really heading into the Cedar River basin. That eventually tracks southward toward Waterloo and Cedar Falls, and eventually downstream to Cedar Rapids" He said.
VIDEO and DRONE VIDEO by permission KIMT TV Channel 3 Mason City