IHOP NOW Says Name Change Isn't Permanent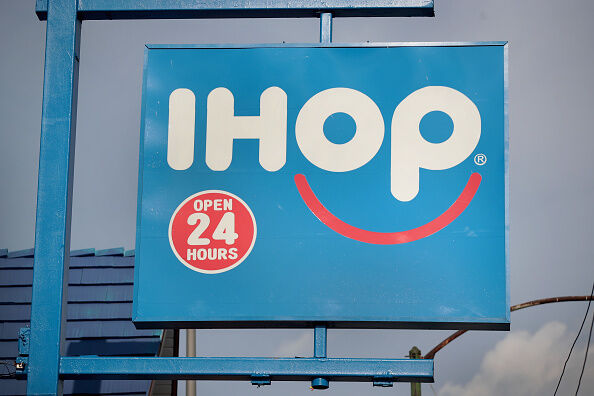 Some listeners began to float this theory during the show - and some in the office suspected it, as well. IHOP will NOT be permanently changing its name to IHOB (International House Of Burgers). It brilliantly utilized social media to promote sticking around for lunch.
So I can go back to my original opinion - this is an ingenious way to get social media attention. It was a week ago that IHOP announced it will be changing its name to IHOB and invited social media users to speculate on the new name.
Mission accomplished. Following the announcement, a massive amount of publicity ensured.
Then the announcement was made. IHOP (International House Of Pancakes) would now be know as IHOB (International House Of Burgers).
I was among those that expressed my disappointment. I assumed the pancake business wasn't as lucrative as in the past and IHOP would now become another burger joint.
IHOP allowed the social media outrage and attention fester before announcing - ta-da! - the name change isn't permanent.
The restaurant wants to lure diners after 11 am - when business slows to a crawl (no surprise!) for a place known for breakfast.
IHOP actually has HAD burgers on its menu (who knew???) since 1958 but wants to "beef" up the lunch crowd.
Well played IHOB....er...IHOP.