Des Moines area river levels dropping but storms ahead FORECAST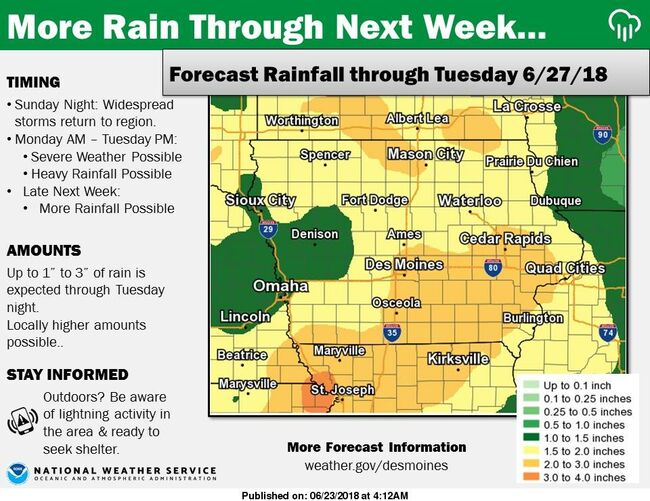 DES MOINES, Iowa - As local rivers in minor flood stage begin to drop this weekend, more rain is coming.
WHO TV Channel 13 Meteorologist Megan Salois says the quiet weekend starts with partly sunny skies early Saturday. Temperatures will rise to 80 degrees but more clouds are expected through the day. A few isolated showers may pop up through the afternoon and evening. Skies will remain mostly cloudy overnight with an isolated storms possible. Temperatures will drop back to the mid 60s through early Sunday morning.
A storms system is approaching Iowa out of the Plains states on Sunday
This could bring a few thunderstorms in far western and southwestern Iowa Sunday evening. Those storms will cross through Central Iowa through early morning on Monday. Skies will stay cloudy with some scattered showers and storms through the first couple of days of the work week.
We will dry out and warm up by mid-week. Wednesday through Friday, temperatures will return to the upper 80s and low 90s for daytime highs with lots of sun and dry weather.