$5-Million bond for man accused of murdering ISU student golfer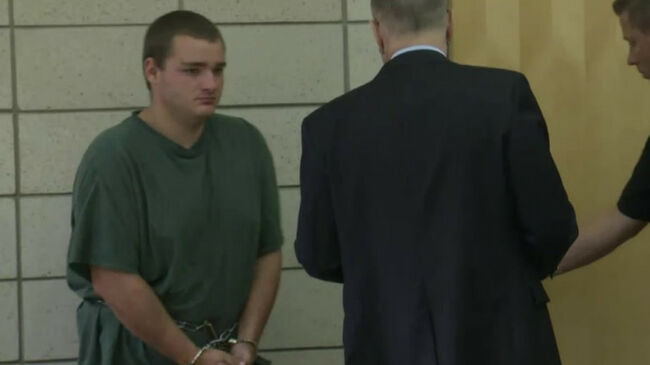 NEVADA, Iowa - The man accused of killing an Iowa State University student at an Ames golf course is back in jail pending $5-million dollars bond.
Monday made his first court appearance Tuesday morning.
Twenty-two-year-old Collin Richards made his first court appearance Tuesday morning. He is charged with first degree murder in the death of 22-year-old Celia Barquin Arozamena.
The prosecutor for the state requested the high bond because they say the murder of Barquin Arozamena was a random act of violence and that puts the public at greater risk if Richards were to be released.
Richards' next court appearance is scheduled for September 28th at 1:00 p.m.
Ames Police are holding a 10:00 a.m. news conference to release more information into their investigation. We'll carry the news conference live from WHO TV Channel 13 on AM 1040 WHO Radio and 600 WMT radio.
Officers were called to Coldwater Golf Links Monday morning around 10:30 after players found an abandoned golf bag on the course. The course sits just across the street from Jack Trice Stadium.
Upon arrival, officials found a body on the course "some distance away" from where the bag was located.
The body was identified as be Barquin Arozamena, an ISU student and former member of the women's golf team. She was from Puente San Miguel, Spain.
Investigators say Barquin Arozamena was assaulted and died as a result of those injuries.
According to a criminal complaint filed against Richards, Barquin Arozamena had multiple stab wounds. Police say a K9 tracked her scent from the crime scene to a tent near the the north bank of Squaw Creek where police believe Richards was staying, near the golf course.
Police have released little information about the suspect in the murder, Richards. They say they have no known address for him at this time.
The circumstances leading up to Barquin Arozamena's death are still being investigated.
WHO TV Channel 13 Drone photo shows tent camp set up near golf course in Ames (below).