Tornadoes hit southern and south central Iowa VIDEO PHOTOS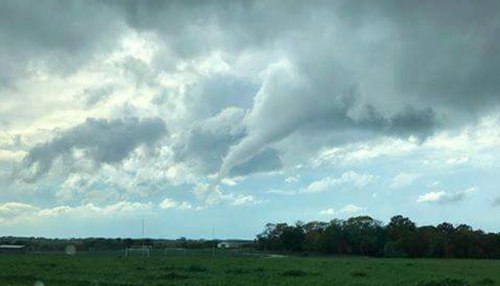 For the second day, tornadoes were reported in parts of south central and central Iowa.
A tornado was observed around 3:30pm near Centerville. Photos and Videos by permission Iowa Storm Chasing Network. Photo above by Josh Mary Glossop.
Tornadoes were also reported to be on the ground 2 miles east of Toledo in Tama County. Union County officials also confirmed that a tornado touched down about a mile west of Creston around 5:30pm.
The video below by Amber Schaeffer shows swirling clouds nearly forming a massive tornado near Marengo, Iowa.
Below that, a funnel cloud video from Centerville, Iowa by Heather Lynn.
A rope tornado was sighted near Indianola, just a few miles southeast of Des Moines. That led to a tornado warning that reached into Des Moines. Cell phone alerts went off, and outdoor sirens were activated, but there was not a second sighting. Just ominous, swirling clouds.
WHO Channel 13 Meteorologist Megan Salois tells WHO Radio that the tornadoes stayed mainly in rural areas, away from cities and towns, so any damage was minor, and limited to crops.