Patrick Thompson gets life without parole for killing girls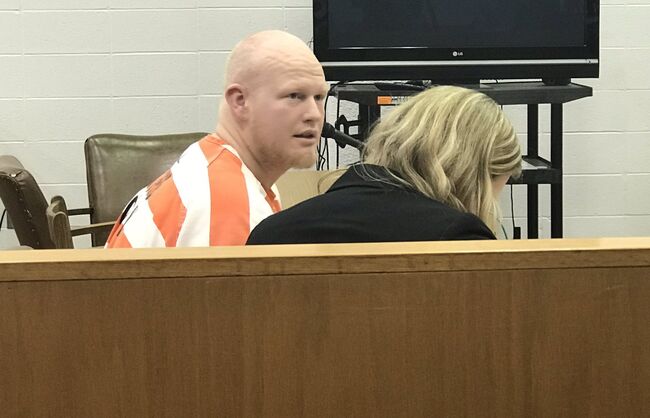 GUTHRIE COUNTY, Iowa — Patrick Thompson is sentenced to life in prison without parole for setting the fire that killed his stepsister and her cousin back in May of 2017.
Thompson was convicted of two counts of first-degree murder and one count of arson on October 8th. Prosecutors say he set the house on fire deliberately, to kill 12-year-old Paige Exline, his stepsister, to stop her from testifying against their father for sexually abusing her. The girl's cousin, Shakiah Cockerham was also killed in the fire. The girls' grandmother and uncle were hurt in the fire.
Their father, James Exline was convicted after Paige's death, of sexually abusing her, and sentenced to 75 years in prison.
During the sentencing hearing, Paige's brother Noah Exline testified that Patrick Thompson had no soul and called Thompson's mother Satan's wife.
Noah Exline is also facing charges , accused of sexually abusing his sister, Paige Exline. His trial is scheduled to begin later this month but online court documents indicate a plea deal is being negotiated.
WHO TV reports Patrick Thompson will spend the rest of his life in prison without the possibility of parole, as required by Iowa law.