Multi-million dollar Iowa lottery ticket was missing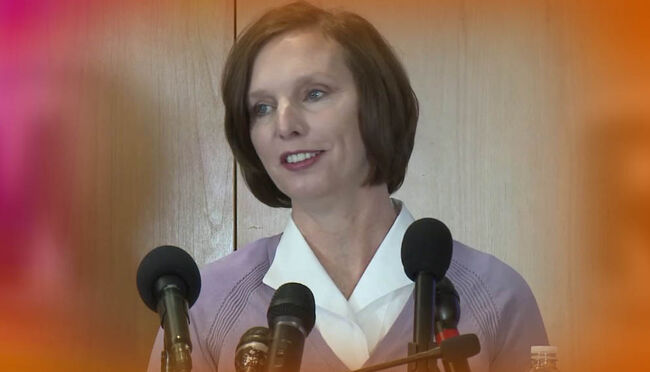 CLIVE, Iowa - The woman who won a $343-Million dollar Powerball jackpot says she couldn't find the winning ticket.
Lerynne West says her sister helped her move into her new house in Redfield, Iowa the weekend of the drawing. They were hungry, and the woman rode in the sister's pickup truck to the nearby Casey's gas station store for a slice of pizza. While there, West bought the winning lottery ticket, and when she got back into her sister' pickup she tucked the ticket into her purse.
But, on Sunday West couldn't find the ticket to check her numbers.
She called her sister, who looked in the truck and found the missing ticket on the floor of the truck. West says her sister read the numbers on the ticket back to her, but didn't believe the numbers were a match, until her sister sent a picture of the ticket.
West is one of two people who matched all the numbers, to split the jackpot of nearly $688 million. The other winning ticket was purchased in New York.
West's half is worth nearly $344 million annuity or a lump sum of $198.1 million. West has opted for the lump sum.