Snow and cold in Central and Southern Iowa SNOW MAP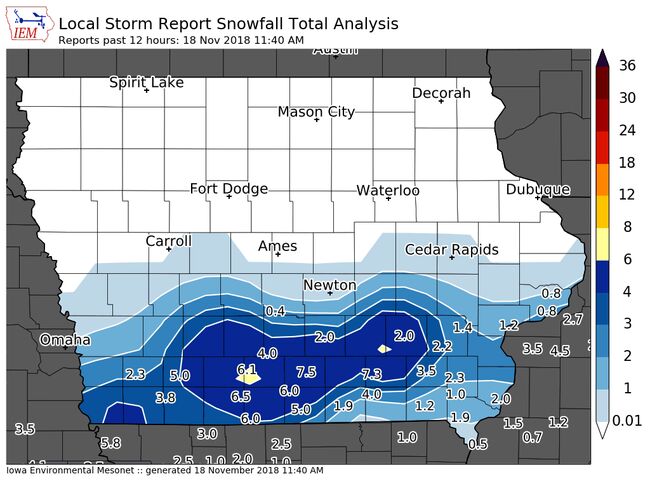 DES MOINES, Iowa - It's cold with some fresh snow on the ground from the Des Moines metro area to the south. There was less than a half-inch of snow in the Des Moines metro area, but the south stretch of I-35 has from four to six inches.
The heaviest snow from Saturday night to Sunday morning fell in Lucas, Monroe, and Wapallo Counties, with 7.0 to 7.5 inches reported by the Iowa State University Mesonet.
This round of snow stopped just south of Ames.
24-hours earlier the northern and eastern parts of the state got a blast of snow, from Friday night to Saturday noon.
Parts of the Des Moines metro and Ames area got less than an inch of snow, but North Central Iowa, North Eastern Iowa, and Eastern Iowa got several inches.
About 2 to 4 inches of snow was reported from near Davenport to Cedar Rapids, and 4 to 6 inches of snow fell through Waterloo, Mason City, and to Decorah in the northeast.
The good news is, we should have a warm up in time for Thanksgiving driving, with temps back up in the 40s and near 50.