German Town Gets Elvis Pedestrian Lights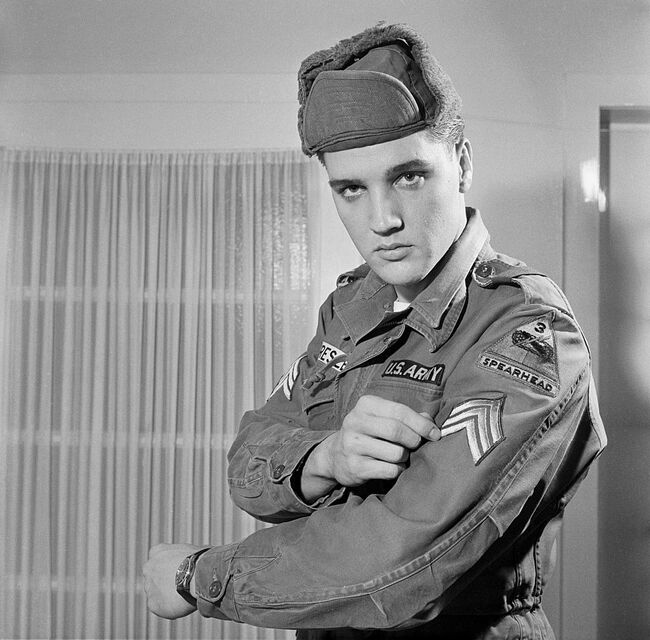 Before Thanksgiving, I encouraged you to ask family members about the most famous person that they'd ever met.
My advice was based on a recent incident in my own life. My wife, Boo, is a genealogist. She recently asked my mom about the most famous person she had met. My mom casually replied, "Elvis."
Wait...what? I never knew. I had never asked. My mom is German - she was born in Frankfurt. While serving as a nurses' assistant, Elvis - then an American soldier - arrived in town to donate blood. Of course, the event was used by the Red Cross to publicize giving blood.
Now that town is in the news again.
The central German town where the King of Rock 'n Roll was stationed as a U.S. soldier in the 1950s has installed three pedestrian lights with images of him. The design nails is with the red light showing an image of the singer striking a pose at a microphone and the green his trademarked hip swivel dance.
They were installed this week in the town of Friedberg, where Elvis,was stationed at the U.S. Army's Ray Barracks from October 1958 to March 1960. He lived nearby in Bad Nauheim. It was while he was in Germany that he met future wife Priscilla.
And...as it turns out...my mom. Yes, it was momentarily possible that my name would be Jeff Presley. My mom DID eventually marry an American soldier - so you could say that dad "outranked" Elvis.