$1,650 Will Get You Legos From Tiffanys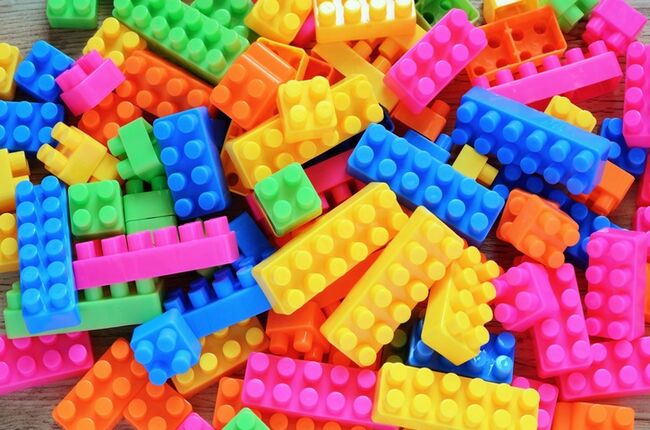 I've got two grandkids and both enjoy Legos. This year, Boo and I sent them a LEGO Advent calendar. Each day, they open a door on the calendar and take out three LEGO pieces and assemble something cool - a rocket ship, a heart, a small boat, etc. My granddaughter recently Facetimed me as they opened a door in the morning and I loved their excitement over discovering the LEGO project of the day.
Luckily, my grandkids have not learned that you can get LEGOs in the famous Tiffany blue box.
The famous jewelry store also has a whole line of "Everyday Objects" for those who appreciate the finer things in life.
Surely someone on your list would love their sterling silver building blocks. They're basically Legos, but really fancy ones. The blocks are made with sterling silver and American walnut and the set of 10 pieces is a bargain at $1,650, right? You can even have them engraved with up to three letters of your choice for $25 each.
But if the luxury Legos aren't what you're looking for, Tiffany has plenty of other options, including:
The collection isn't brand new to Tiffany, but as people do their holiday shopping, they've been discovering the items and sharing their disbelief on social media. And most seem to feel the same way about the outrageous "Everyday Objects" as food writer Jack Monroe, who tweeted "Well, I've seen it all now."