UPDATE Police say man in stolen car that crashed in yard has died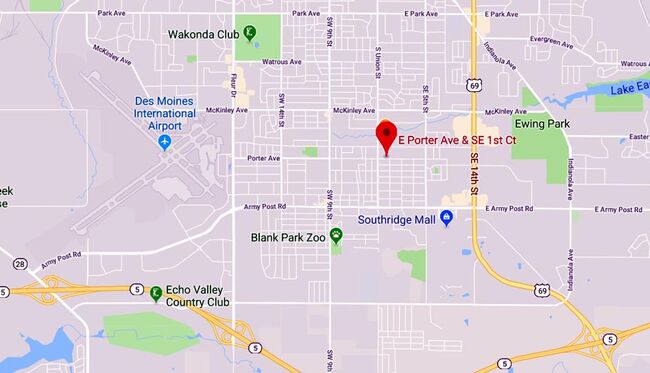 UPDATE 12/23/3018 12:15 p.m. Des Moines Police have released a new statement:

The driver in this crash has died at the hospital. He has been identified as 24 year old Des Moines resident Henry D. Dameron.

Des Moines Police Department Traffic Unit officers continue the technical investigation into this crash. Additional information will be shared as it becomes available to release.
DES MOINES, Iowa - A man was taken to the hospital in critical condition overnight after Des Moines police say he crashed a stolen car in a front yard while trying to outrun an officer.
In a press release, police say the short chase started when a patrol officer spotted a stolen 2018 black Chevy Impala about 3:00 a.m. on Des Moines' south side, near southwest 9th and Watrous.
Police dispatch audio indicates the driver let a woman passenger out of the car and then took off at high speed. The officer chased the car through south side city streets, but lost sight of it.
Just before 3:30 a.m. a 911 caller reported the car crashed in a front yard at SE 1st Court and Porter.
A responding officer reported the car rolled and the officer was unable to approach the car because live power lines were down.
In a statement, Des Moines Police Sergeant Paul Parizek says the driver is in critical condition.