It appears a Des Moines man is among those who stormed the U.S. Capitol on Wednesday.
Doug Jensen posted pictures on social media of himself in Washington D.C. on Wednesday, and later identified himself on Twitter in other pictures taken inside the Capitol. Getty Images also posted a picture inside the Capitol that shows Jensen among a group of rioters confronting Capitol Police.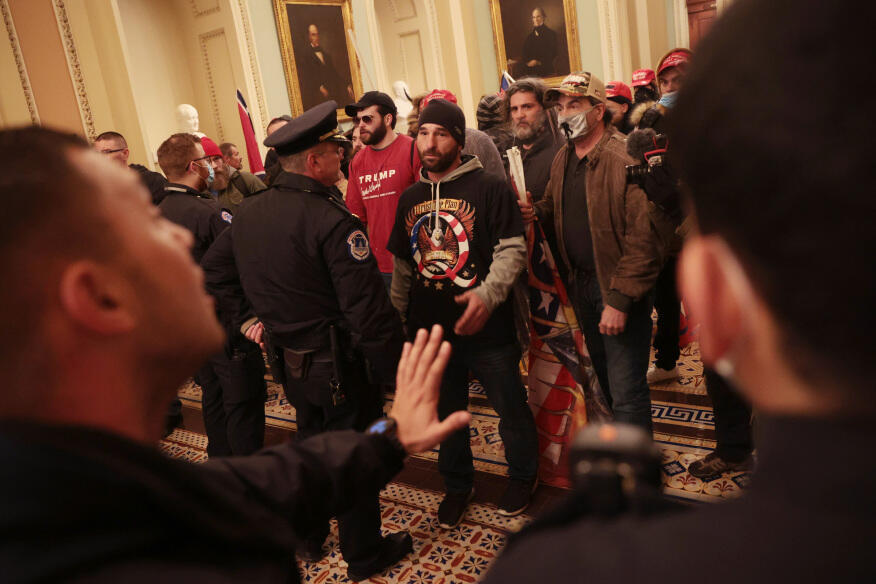 Jensen was not among those arrested at the Capitol on Wednesday.