The U.S. Citizenship Act of 2021 will be introduced in Congress today which apart from anything else, will include an eight year path to citizenship for a least 11 million illegals. It took me seven and a half years to do it legally.
"The prior administration was solely focused on the wall and did nothing to address the root causes of why people are coming to the southwest border, causing a humanitarian crisis," a member of the Biden Administration said.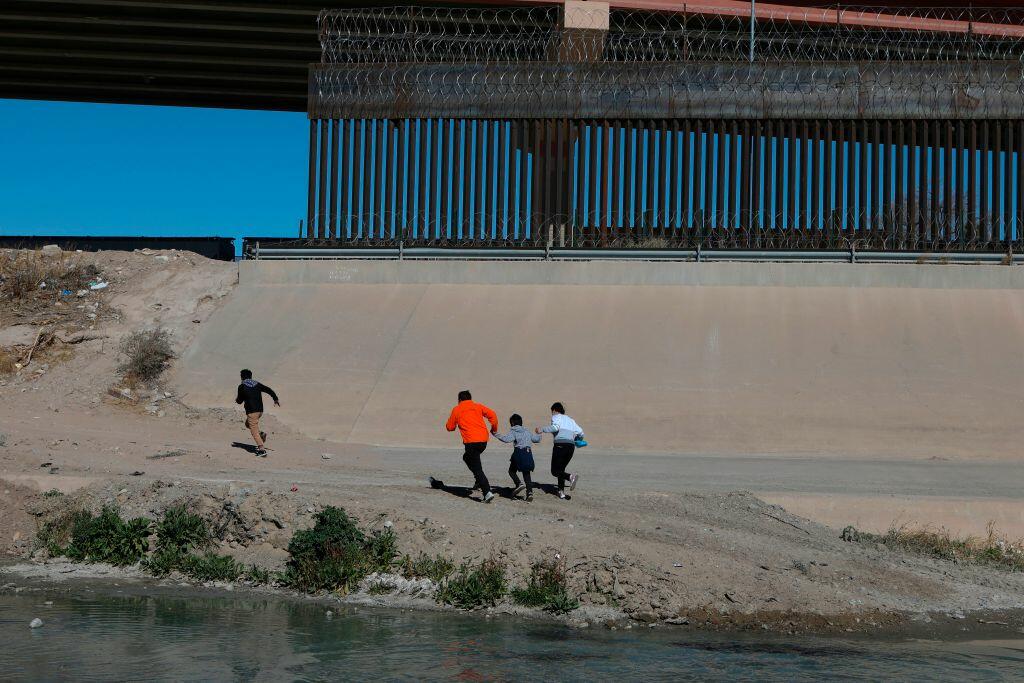 Illegal immigrants cross the Rio Bravo to get to El Paso, state of Texas, US, From Ciudad Juarez, Chihuahua state, Mexico on February 5, 2021. (Photo by Herika Martinez / AFP) (Photo by HERIKA MARTINEZ/AFP via Getty Images)
The bill is sponsored by Rep. Linda Sanchez, D-Calif., in the House of Representatives and by Sen. Bob Menendez, D-N.J.
"If Republicans come forward with ideas and votes, then it might be viable to press for reform on a bipartisan basis. But we should be clear-eyed about the realities of the current Republican Party, its bad faith towards Biden and its cowardly fealty to the vocal contingent of Trumpy anti-immigrant voters. If Democrats eliminate or reform the filibuster, this bill would have a chance to pass with Democratic votes alone," " Frank Sharry, executive director of America's Voice, said in a statement.
Frank is not alone in calling for an end to the fillibuster. Erika Andiola, chief advocacy officer at RAICES said the same thing in her statement.
What do you think? Will they succeed in forcing through this amnesty Bill?
Take part in today's Poll...
.
Our polls are not scientific and are for entertainment