Yesterday Igor Danchenko was arrested and charged in a criminal indictment with five counts of lying to the FBI.
He is one of the people behind the discredited "Trump dossier" and was taken into custody by federal authorities. This is the latest arrest in actions by Special Counsel John Durham as he continues to build his case against those who created the completely fake Trump-Russia collusion story.
He is accused of lying to the FBI about the sources he used for the fabricated content he delivered to former British spy Christopher Steele that made up most of the now famous "dossier".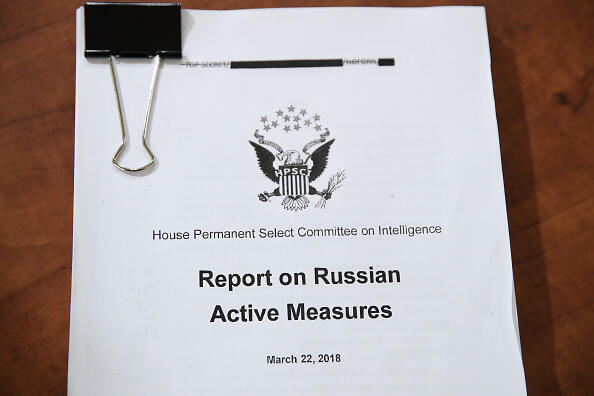 Gregg Jarrett at Fox really nails this. "Danchenko was not some mysterious Russian agent operating in the bowels of the Kremlin. He is a Ukrainian-born resident of the United States who worked as a senior research analyst for the Washington, D.C. liberal think tank, Brookings Institution. When the dossier was concocted in 2016, the president of Brookings was Strobe Talbott, a longtime friend and ally of Hillary Clinton. This was hardly a coincidence. 
"It was Clinton and her confederates who invented the Russia hoax to frame her opponent with the most noxious offense in America: a treasonous conspiracy with the Kremlin to steal a presidential election. The Clinton campaign and the Democratic National Committee (DNC) financed their illicit scheme by secretly funneling money to Steele, who hired Danchenko as his primary source for the dossier."
Danchenko will be leaned on to make a deal. Exactly who he might point the finger at remains to be seen. He will talk though. I have no doubt. The question now becomes however, Will Clinton and the rest of the Trump-Russia creators finally pay a price?
Take part in today's Poll...
Our polls are not scientific and are for entertainment