If you read the headline on a social media app and now find yourself here reading my musings, then I suspect you already think that YOU think you can turn off social media whenever you feel like it.
The reality however, might be something completely different.
Yesterday we had a discussion with our show psychologist Dr John Huber about this exact thing. You can find the podcast for that lower down this page. Bottom line however, is that Dr Huber thinks those that run social media sites are brilliant!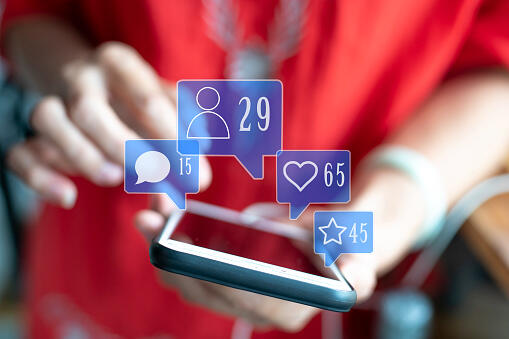 A recent article in Allure said this: "A few months ago, The Wall Street Journal published documents leaked by a Facebook whistleblower containing some of the social media giant's research about its impact on the mental health of its youngest users. Among the grim discoveries: In one survey, 13.5 percent of U.K. teen girls said their suicidal thoughts became more frequent after joining Instagram. In another, 17 percent of teen girls said their eating disorders worsened with use of the app. And there's no evidence to suggest that we break out of that mind-altering, thumb-stiffening cycle as we age. In a recent study, TikTok and Snapchat use was associated with depressive symptoms among those 35 years or older. We might get savvier and more intelligent, but so does the technology that distorts our perceptions."
As for me, I don't really have personal social media pages. Instagram ( TheSimonConwayShow if you want to follow me there ) is about the nearest. When Twitter just got too toxic, I deleted it. I don't know why it doesn't seem to have grabbed me, but it truly doesn't.
How about you? Do you think you could turn it all off?
Take part in today's Poll...
Our polls are not scientific and are for entertainment