We are back to the future!! The DeLorean is coming back!!
"The legendary nameplate is being resurrected by the Texas-based company that owns the rights to it with a four-seat 'coupe' called the Alpha5 that features the DeLorean DMC-12's iconic gullwing doors," says Fox News.
The Alpha 5 has two doors AND two rows of seats so I guess that means you can take four people back to 1955! OK - I don't think it comes with a Flux Capacitor or time travel capabilities, but still...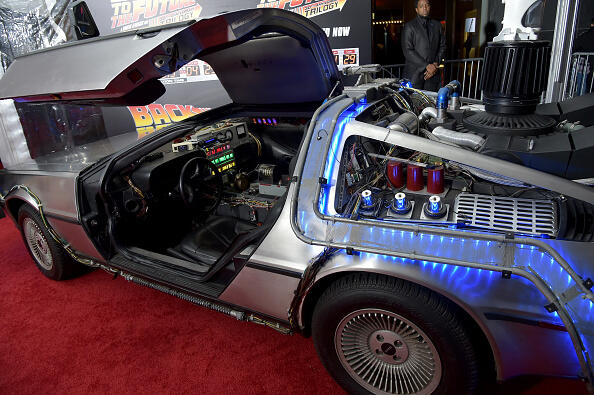 The original DMC12!
DeLorean CEO Joost De Vries told Autocar that it is essentially a modernized version of a four-seat model that was planned for the 1980s, but never realized before DeLorean went out of business.
"In Italy, they never really stopped designing DeLoreans, which was awesome," de Vries said.
The Alpha 5 is expected to be on sale in 2024. Will you get one?
Take part in today's Poll...
The new DeLorean has two doors AND two rows of seats so now you can take four people back to 1955. OK - I don't think it has a flux capa
Our polls are not scientific and are for entertainment